The workshops (max 8 writers per group) will be an opportunity for film-makers to further develop their movie ideas with the director of The Screen Arts Institute, Stephen May.
Stephen is a writer/director/producer who has worked with the best on both sides of the Atlantic - Castle Rock, Miramax, Ealing Studios, BBC, Tiger Aspect, Working Title etc. He created and Directed the highly successful MA in Screenwriting & Producing at the University of Westminster, he is one of two screenwriting tutors at Oxford University, and is the leading validator of screenwriting courses in the UK through the Open University.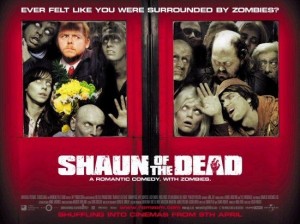 The Screen Arts Institute has the likes of Working Title's Chairman (Tim Bevan), the writer of "Drive" (Hossein Amini), and the Media Head of the literary agency, Curtis Brown (Nick Marston) as Governors.
We are a totally pragmatic organisation helping film-makers to shorten the odds of getting their work developed, made and distributed. And we are looking to recruit film-making talent for our next round of programmes starting in February 2013.
These half-day workshops, in association with Working Title Films, are an excellent opportunity to get a taste of what the Institute has to offer in terms of film development talent and unparalleled integration with the most influential industry leaders in London, LA, New York and Europe.
So it's a double opportunity; great script development and, for the writer/idea that is considered strongest, a chance at pitching in private and in detail to the development department of the UK's leading production company and to Oliver Parker. Oliver made "Johnny English Reborn" with Working Title and is developing a new feature with them this year. He is a passionate advocate of new story and one of the nicest people in the industry to boot.
Successful applicants who are interested in our full programmes will, in addition, have an opportunity to attend a further session with the Director of the Institute.
If you'd like to take part in one of the WT workshops (one half-day workshop available to any one writer), send the three items below by email to:
Stephen.May@thescreenartsinstitute.com
1. A one-pager of your project.
2. The first 10 pages of your script (if available)
3. A CV of relevant professional and educational experience to:
We look forward to reading your work.
The fee for the workshop (including the prior reading and assessment of written materials, plus the extra session with the Director of the Institute) is £89
Successful applicants will be sent details of how to pay in advance.
-------------------------------------------------------------
Of Stephen May and his programmes:
"Exposure to industry professionals was invaluable... "
Jeremy Wadzinski, Emmy award-winning writer/producer.
"Just a quick note to thank you for inviting me to the workshop. I've attended a few of these things in my time but this was without doubt the best."
– Tony Mason, writer
"Most people don't really understand the creative process (or give it an impenetrable theoretical reasoning or have their own weird ideas about it) but you are able to articulate it in a way that makes complete sense and enables your film-makers to focus on what's important. You also nurture talent and don't preach, and you seem to really give a shit. Which is pretty rare." - Tom Levinge,
writer/director, feature in development with Film London.
"... rammed with ripened wisdom - understanding story structure and character development, the ways of the industry, learning the rules and how to break them, handling criticism, and more importantly (he) teaches you how to apply all these things to your own work."
Dan Smyth, writer/director – Winner of Cannes Short Corner Jury Award with "Diary of an Online Warrior"; currently developing a feature with Marcie MacLellan productions.
"Congratulations on your great work this year – delighted to be a part of it."
- Nick Marston (Media Director, Curtis Brown Group)